Would Faygo Still be in business today if not for ICP?
August 18, 2021
11:05 pm
Neverthrive
Forum Posts: 865
Member Since:
July 27, 2012
Offline
Maybe this question has been asked on here before, who knows. I understand Faygo primarily does business in the Midwest, but in New England, at least it seems to be a  particularly obscure brand, and is only occasionally available if you're really searching. Like the amount of sales ICP have been directly responsible for must be absolutely bananas over the past three decades, but even more than that, they sort of ingrained the brand into pop culture, to an extent. All of the juggalos buying this cheap soda with cultish fervor, and those who just want to see why these clowns have forsaken the big brand sodas. And then there's the Homestucks. Where would this company be, now, if some doofuses hadn't decided to start throwing soda at their shows? 
August 18, 2021
11:35 pm
the_patriot_smack
Moe Ray Al
Forum Posts: 4112
Member Since:
March 30, 2018
Offline
I live in French, Canada and in the past two years faygo is hipster cool and nobody who drinks it associates it to ICP they don't see a connection all they see is new cotton candy-flavored soda at the local dep and they buying that shit up.
I don't drink much faygo because fuck all that sugar but I appreciate being able to purchase it easily
the really cool thing about faygo is the name and the variety of flavors, coke and Pepsi combined cannot offer as many
but yeah fuck the sugar way too much, the reason ICP sprays the crowd with diet root beer Is it has no sugar and sugar sucks.
August 19, 2021
8:18 am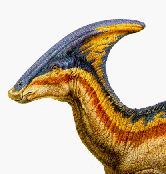 Chevy2Dope
Forum Posts: 862
Member Since:
November 8, 2014
Offline
Forum Timezone:
America/Chicago
Most Users Ever Online: 591
Currently Online: lharebaniels, malebiofact, regixpaul, dariotrigg, salenruller
87 Guest(s)
Currently Browsing this Page:
1 Guest(s)
Top Posters:
The Warlock: 11591
King Lucem Ferre: 9099
Old Mr Dangerous: 8947
krunk: 7883
OCJ_Brendan: 6148
patjoyce: 4891
Member Stats:
Guest Posters: 755
Members: 13083
Moderators: 6
Admins: 2
Forum Stats:
Groups: 6
Forums: 28
Topics: 12209
Posts: 243996
Newest Members:
salenruller, dariotrigg, regixpaul, SadieThornI, malebiofact, spookyrousey
Moderators: GanjaGoblin: 2813, Psyral Infection: 4287, bozodklown: 397, scruffy: 11447, PunkRockJuggalo: 6559, Pigg: 6491
Administrators: admin: 0, ScottieD: 845